Interactive Displays
Interactive displays are a change of pace from your regular aged care performance booking. Looking for something to stimulate discussion and get your residents talking? Eldertainment's Interactive Displays could be just what you're looking for. We bring our own video projector and screen and have a wide variety of topics to choose from. Audience interaction is encouraged and topics are quite often theme related. Popular themes that are covered include ANZAC Day, Australia Day, AFL Grand Final, Melbourne Cup Carnival, St Pats Day, New Years Day and many more. Have a suggestion for an interactive display you would like to book? Lets us know and we can tailor make a display just for you!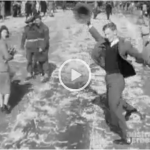 News Reel Display
Residents will enjoy reliving the past as they watch black and white news reels from the 30's 40's 50's and 60's. See footage of the great Don Bradman, the opening of the Sydney Harbor Bridge, the classic footage of the 1945 dancing man and the 1956 Melbourne Olympics.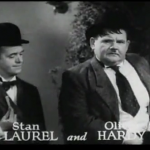 Comedy Greats Display
Watch the comedy greats of days gone by do what they do best. Laurel and Hardy, The Three Stooges and Charlie Chaplan just to name a few. These genuine comedy classics will have you in stitches and have your residents asking for more.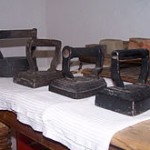 Hands on History is an interactive display involving historical items of interest from the 20th century and earlier. Residents are able to handle common household items from the past while watching slides and listening to a commentary describing the item uses and the period of history they came from. This interactive display is a time portal to the past and stimulates memories of growing up in Australia in the 1900s.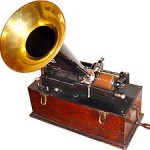 Sounds like History is an interactive display involving listeneing to the sounds commonly heard in the 1900's and earlier. Residents listen to sounds they would have heard growing up in Australia in the 1900's while watching a slide show and listening to a commentary describing what the sounds are and when they might have been heard. This interactive display is a time portal to the past and stimulates memories of growing up in Australia in the 1900s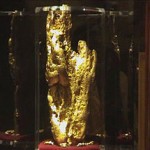 Eureka ! Is a display about metal detecting and prospecting for gold in Australia. We begin with a visual display giving a brief history of gold prospecting in Australia from its beginnings to current day mining.  We then watch a short video showing the prospector in action in the Victorian goldfields and pass around the finds from the days prospecting. The highlight of the presentation is a gold panning display where the residents get to help pan for gold! This display is a must see and one of the most popular that we offer.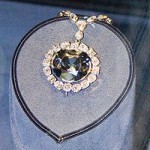 Diamonds, not just a girls best friend. Is a fascinating visual display accompanied by a talk on the history of diamonds. It covers their basic composition, where they are found, how they are mined, common uses and many other interesting facts about them. It finishes with some of the stories surrounding the most famous diamonds in the world.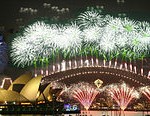 'Happy New Year'. Celebrate the coming of the New Year with our program about the history of New Year's Day. It is one of the only truly international public holidays and is celebrated by many cultures all around the globe. We take a look at the history of the event itself, discuss how various cultures celebrate the occasion, consider the New Year's Eve phenomenon and watch some video of famous New Year's Eve celebrations from around the world.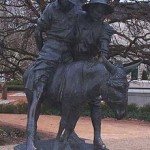 'Anzac, Birth of a Nation'. In our Anzac day program we celebrate the Anzac spirit and discuss the concept that Australia's true nationhood was born on the beaches of Anzac cove.  We will discuss the qualities associated with the Anzac legend and look at how it impacted National culture at the time and still today. We take a look at some of the famous stories surrounding the legend including Simpson and his donkey.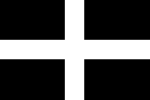 'Cornwall. Adventurers one and all'. In our program on the Cornish people we take a look at those brave souls who left their homes in the 19th Century and traveled the world in search of work and a better life. We will discuss
-Some background about Cornwall
-19th century migration
-Australia's role in that migration
-The Cornish contribution to Australia
This program tells a wonderful story and will be sure to stimulate memories and discussion as we follow the Cornish miners on their journey to brave new worlds.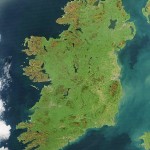 'The Emerald Isle'. In this program we take a look at the history of the Republic of Ireland, its people, culture and icons. We then move on to look at Irish immigration to Australia with a focus on famous Irish Australians and the impact the Irish have had on Australian culture. Perfect for a St Patricks day activity or part of your regular programing this display has something for everyone. So put on your best green outfits and come for a journey with us as we look at all things Irish.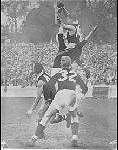 Our AFL Highlights Display begins with the career highlights of some of the game's greatest players including Ted Whitten, John Coleman, Jack Dyer (Captain Blood), Polly Farmer and Kevin Bartlett. We then show some of the AFL advertising from past years which gave birth the game's most memorable song 'Up There Cazaly'.  Highlights from the drawn 1977 Collingwood / North Melbourne Grand final are guaranteed to bring some memories flooding back before we finish with a sing along with a selection of theme songs from residents favourite teams. (Requests can be made for specific team songs)
Having a theme day for the Spring Racing Carnival? Whether for Oaks Day or Cup day our new horse racing video display could be just the thing you've been looking for. It begins with a look at the origins of horse racing before moving on to the great Australian racing stories behind our most famous champion horse Phar Lap. We finish with a video about the new super horse Black Caviar. So if your residents love their racing or just like to get dressed up and wear their best hat why not make this presentation part of your Spring Carnival event.

Chinese Naval Power, The Story of Zheng He is an interactive program about the little known period between 1405 and 1433 when the Chinese navy ruled the world. A fascinating look at a foreign culture in the absolute peak of its power. The period is known throughout the world for it's famous Ming dynasty porcelain but should more probably be known for its naval dominance at the time. If not for some political changes within China at the time the Chinese dominance of the world at the time could have changed the face of history as we know it.