Singers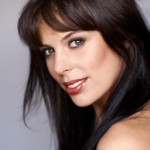 Sarah Landy comes from a theatre background having performed roles in Mary Poppins, Miss Saigon, Saturday Night Fever, Starlight Express, Les Miserables and West Side Story just to name a few. She has appeared in a number of television and film productions shown in the UK, US and New Zealand and she even made it to the Grand Final of 'Australia's Got Talent' with an act called Rolling Entertainment. Sarah has had training at the Victorian Ballet School, Dance World 301 and the Melba Memorial Conservatorium of Music.
Now this extremely talented performer is coming to an Aged Care Facility near you! Performing such numbers as 'Feed the Birds' from Mary Poppins, 'A World of their Own' by the Seekers and 'Kay Sera, Sera' by Doris Day, Sarah will have your residents delighted from start to finish.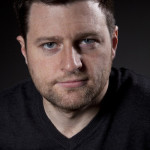 Benjamin Hayward Segal is a classically trainer opera and music theatre entertainer. During Benjamin's time in Europe, he became involved with organisations such as Lost Chord and Live Music Now, who specialise in therapeutic musical entertainment for the elderly community and for those suffering with dementia.
His concerts incorporate a selection of well know arresting classical and musical theatre favourites as well as songs from the war era and Australian classics. His concert repertoire includes: Some Enchanted Evening, A Nightingale Sang in Berkeley Square, Edelweiss, If I loved you, Noel Coward favourites and the comic songs of Flanders and Swann.
His concerts centre around the audience and through dancing, well known sing-alongs and the use of interactive musical stimuli, he empowers the audience to rekindle their unique inner voice.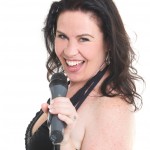 Kate Johnston Vocalist – 'A song for every occasion'
A songstress for many years Kate's wide range of experience comes from Musical Theatre, Jazz Orchestra Big Bands, Church Choir, Cabaret, Blues/Rock and Soul Bands. However, it all started at the Aged care facilities 23 years ago.
And now she returns to her roots with 'A song for every occasion'.
Kate has been described as 'beautifully talented with a powerful voice' and 'she lights up any room and has a voice that makes the blind smile'. Kate loves to connect and engage with her audience, interpreting songs and telling the story.
Kate has her own PA, quality backing tracks and cordless microphone allowing her the freedom to roam and interact with her audience. Singing songs we all know and love like 'Don't Get Around Much Anymore', 'At Last', 'Smile', 'Autumn Leaves', 'Danny Boy', 'Big Spender'  and 'Fly Me To The Moon' just to name a few Kate is sure to please.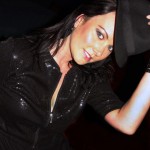 Rosie Kalber sings the tunes everyone wants to hear! Ella Fitzgerald, Frank Sinatra, TheCarpenters, ABBA, Dusty Springfield, The Eagles, Fleetwood Mac and the list goes on. Her Classic Gold Melodies will be sure to please everyone and have them asking for more. This is an act your residents won't want to miss so contact us at Eldertainment and book a date with Rosie today.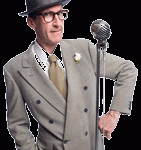 Experience the crooning magic of Frank Lee Darling and his stylish music – he sings evergreen classics from the likes of Sinatra, Dean Martin and many more. Accompanied by the best backing tracks, he brightens any function & has entire generations smiling in unison. So look no further for that 'One of a Kind' rat pack experience you've been searching for. Frank Lee Darling is here.
Roy Potter's Karaoke Show!
Roy Potter was born in the UK in 1951. He began singing at the age of seven and received a singing scholarship to Eton College Choir School. During his time there he sung for Princess Margaret and Lord Snowden. Roy came to Australia in the 1980's and has never lost his interest in singing. In 2000 he started his own Karaoke business and is quite well known in Karaoke circles in Melbourne. There are hundreds of songs that he likes to sing but Roy says his favorite is 'Walk on By' by Dionne Warwick. His biggest musical influences are The Beatles, John Lennon, Dusty Springfield and Michael Jackson. You can expect Roy to sing "What a wonderful world" by Louis Armstrong, Walzing Matilda and "My old mans a dustman" by Lonnie Donnegan among many others. Roy has experience singing at all sorts of public events but most recently has been singing regularly in  Aged Care facilities. Roy enjoys sharing his passion for singing and leads his audience in a singalong atmosphere that is enjoyed by one and all.