Musicians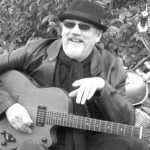 Wynn Williams is a guitar, vocalist and harmonica player who immigrated to Australia from Wales in the U.K. in 1990. He plays music from most genres, Irish, folk, Jazz, Pop, blues and Rock and Roll. His main objective through his music is to bring a smile to peoples faces and a tap to their feet. Looking for a performer who can connect with his audience? Well look no further, Wynn Williams is your man!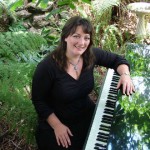 Stephanie Renouf is a talented piano player and singer with a broad performing background. She has played all over Melbourne with her Jazz Trio Cheek to Cheek as well as many Aged Care facilities as a solo performer. She started playing honky-tonk piano when she was nine before moving on to jazz, classical and many other styles. She can play your in house piano or bring her own keyboard and if you ask her nicely she may even bring out her yodeling goat puppet! Stephanie (and her puppet) are a welcome addition to the Eldertainment line up and a must see performer.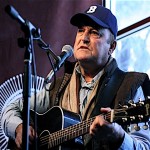 Brent Parlane has been singing, and entertaining people for over 30 years and is widely respected in the music industry both in Australia and in his native New Zealand. He has appeared on every TV channel in Australia, recorded award winning CD's, packed out venues and toured with the likes of Eric Clapton, The Eagles, The New Seekers, BB King, Kasey Chambers , The Deltones, and played at many of the country's major music Festivals.Brent's songs will trigger great memories and bring great pleasure to the audience and he accompanies himself on guitar and ukulele. The songs are chosen from his vast repertoire of old favourites. He can do special events such as Christmas and Australia Day shows when requested. The listener will be enchanted by his beautiful ballads and lively singalongs that cover the popular eras from the '40's to the '70's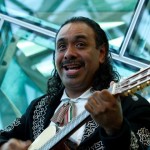 Looking for a new idea for a themed day for your facility? Look no further as Alejandro the Mexican Music Man has come to Eldertainment. Alejandro plays many wonderful Mexican/Latin American songs including Guantanamera, Volare, Bambole and La Bamaba.  Alejandro's friendly and engaging nature combined with his skill as a guitarist and singer make him the perfect option for a performance with a difference at your facility. So for a Mexican themed day or just for something a little bit different why not spice things up and try something Mexican?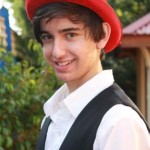 Domenic La Ferlita is a pianist and singer. His engaging nature and infectious smile will have everyone singing along while he plays many well-known songs. From Frank Sinatra to Elvis, Domenic aims to give an amazing experience to everyone in the room. He has been performing for 2 years in Aged Care Facilities around Melbourne and he comes highly recommended to Eldertainment. We are excited to have him join our performer group and look forward to booking him for you.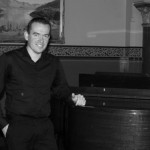 Benny Martin is a professional pianist with 20 years playing experience and a current performer at the iconic Windsor Hotel for high tea service. With a wide and repertoire from 1920s to present day pop culture including Broadway tunes, lounge, swing and ballads, Benny will delight your residents as only a great pianist can. For venues that don't have a suitable instrument, Benny can provide a portable digital stage piano (Roland RD700NX) .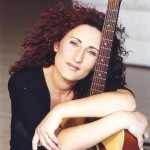 Maria Pelicano is a singer, songwriter and recording artist. Incredibly talented, she accompanies herself on guitar and also sings in Italian. With more than 20 years of performing experience at cafés, churches, clubs and reception venues, as well as the National Theatre, Victorian Concert Hall, Victorian State Theatre and the Melbourne Entertainment Centre, she is down to earth about the real opportunities her musical craft provides. Maria's live performances are warm and there is a sense of something real and honest. Maria's travels have taken her from leading singing in local congregations and community groups to running workshops in Singapore, Fiji and around Australia. As the director of SingOut Singing & Performance school, Maria trains and coaches singing students by developing their vocal technique, contemporary vocal production, presentation and live performance skills. Maria loves involving her audience and will invite the residents sing along as well as playing requests. The warmth Maria brings to her performances combined with her rare bilingual talent make Maria a must see performer.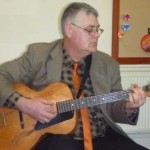 John Ryrie is a talented guitarist and has been playing since 1976. He has played in Mandolins D'Armour and Mandolins Victoria (Mandolin Orchestras) as well as many other live performances. He will entrance your residents with all the old Jazz standards. In a Sentimental Mood, Misty, Days of Wine and Roses, I'm in the Mood for Love and Summertime are just some of the songs in his extensive repertoire. John can play in your performance area or roving from room to room playing for less mobile residents.