Storytellers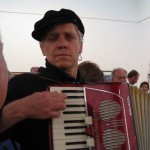 Andrew McKenna has been a writer of fiction and journalism and a performance storyteller for many years. In 1984 he was a founding member of the innovative theatre company Whistling in the Theatre, performing and touring productions to Adelaide and Melbourne. He has written shows that were performed at the Organ Factory, the Adelaide Fringe Festival and ANThill (Australian Nouveau Theatre) in South Melbourne. As a solo storyteller he toured Victorian schools from 2007-2010 with Regional Arts Victoria, and in 2007 and 2009 he toured Ireland and England, performing at schools, libraries and festivals, including the Waterford Imagine Festival, the Lough Gur Storytelling Festival and the prestigious Baboro International Children's Festival. He has performed at many Australian folk festivals, including the Maldon Folk Festival, the National Celtic Festival (three years running), the Daylesford Words in Winter Festival and the Geelong Poppykettle Festival. He won the Pat Glover Memorial Storytelling Festival at the Port Fairy Folk Festival in 2006 and 2012. He is a recipient of an Australia Council Grant for fiction, and his stories have been published widely in Australia and the USA.
Dancers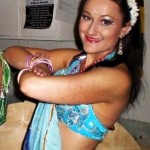 Doing an Indian/Bollywood themed day at your facility? Well look no further for your Bollywood dancer as Kayla Bollywood Dancer come to the rescue. With her wonderful costumes, Indian themed music and classic Bollywood dances your residents will be transported to the far east as they experience Indian Bollywood dancing right in their own facility. So if you are having a themed day, have some Indian residents or are just looking for something a little different, why not give Bollywood dancing a try?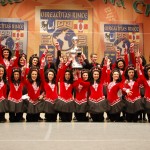 The Christine Ayres school of Irish Dancing has been involved with promoting Irish culture in Melbourne since the early 90s. In that time they have won numerous state and national titles, and can now add World Champions to their list of achievements! This is the first time an Australian school has ever won the prestigious title. Liam Ayres, who is a teacher with the school is the current lead in Riverdance, having performed all over the world, from Europe to the USA, as well as in front of his home crowd in Australia. The school has performed for various high profile events throughout Australia, and you will find them at the Spring Racing Carnival this year, entertaining guests at the Emirates Marquee. The school is a family affair; Christine's parents hailed from County Westmeath, and she and 5 of her 11 brothers and sisters all danced. Her niece Conor and nephew Liam co-teach within the school and her daughter Sarah is the current 16 yrs State Champion.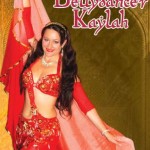 Kaylah has been studying Middle Eastern Dance for more than ten years and performing professionally for six years. She is passionate about her art and continues taking classes and workshops with leading International and Australian dancers and musicians. As well as performing her lively shows in Melbourne, her dancing has taken her to Egypt, Turkey and even Korea! Her 30 minute show is choreographed and can include a traditional belly dance, dancing with colorful silk veils, finger cymbals and an exciting dance to drumming music. The second part of the show is more interactive – guests are invited to clap along to the rhythms and the dancer moves amongst residents. Kaylah can do shows with an Egyptian, Turkish, Greek, Arabian or Lebanese theme making her perfect for your national theme days. Kaylah wears jewel covered costumes from the Middle East. Although most people prefer the two piece costumes, Kaylah has Folkloric covered-up costumes required.